Pet Business Commercial Photography Pricing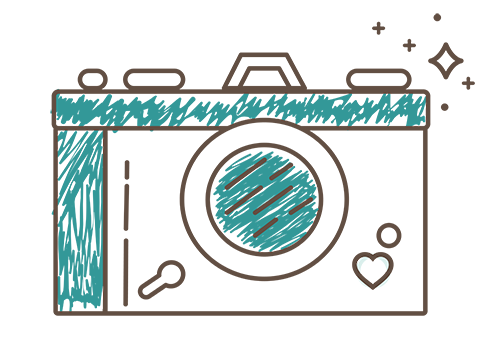 If you're not using our images for your next pet project, you're barking up the wrong tree. 
Looking to make your marketing materials, product packaging, business materials and events more welcoming and fun? Look no further than Good Focused. Our royalty free digital stock photography instant downloads and decorative wall decor can turn your business into the picture of success. 

Whether you're a veterinarian office, dog groomer, boarding facility or pet product retailer or manufacturer, you know it's a dog-eat-dog world out there. But instead of rolling over, why not be proactive and give yourself an image that'll have you sitting pretty in the market in no time at all.

Our playful, conceptual and professional imagery stands out as the leader of the pack in the commercial animal industry. Sniff out our stock photography library to find the perfect photo for your pet-project. 
---
prices starting at just $5.00!
Our most affordable option for all of your pet business marketing needs. 
We have over 10,000 animal stock images to choose from including cats, dogs, birds, ferrets, turtles and more. 
Our flexible royalty free stock photo usage license terms allow for multiple uses on many different projects within your company.  Stay on brand by using the same images on your website, social media posts, marketing materials, product packaging and more. 
Prices Starting at $350.00
Keep the competition's paws off of your marketing images by securing an exclusive usage image license which allows you to have have sole use of a photo for your pet business. 
Exclusive usage license fees vary based on the projected popularity of an image. Contact us today to ask for details. 
---
Small Local Pet Business Photo Shoots
Starting at $750.00
Includes 3 hours of photography at your place of business. 
Cut-Outs That Don't Look Cut Out
Stray hairs are our pet peeve!
We spend countless hours making sure that every single hair on the edges of our transparent background images are meticulously extracted or recreated to seamlessly and effortlessly blend in to your marketing design layouts... so you don't have to. 

Your Hero Story Told In A Glance
You dream it up. We bring it to life.
Our creative composites will help you to stand out as a leader in the pack. Tell us your hero story and we will write your visual novel. Creative composites can consist of a mix of our stock photos, your existing images and newly created images just for you.

---
Tell us your story. We can help you to bring it to life...
---
The perfect photos for your pet business!
Set a playful and relaxed mood in your veterinary office, doggie-daycare or retail store with happy pet faces.  
Pet-parents will instantly fall in love with your establishment when greeted with bright and joyful animal images. A lighthearted atmosphere can help to keep your staff cheerful and motivated all day!
$1.00 will be donated to PACC-911 - Phoenix Animal Care Coalition for every item sold in this collection.
---