Our Good-Focused Photo Program
We are focused on helping good causes. 
Our good-focused photo program was designed as a way to help animal welfare and conservation organizations to accomplish their good deeds and spread good vibes throughout the world.  We provide *free or deeply discounted professional photography services for marketing, awareness and fundraising campaigns.
The majority of domestic animals and a growing number of wildlife animals that you see on this site have been saved by Arizona based animal rescue groups that came to us through our Good-Focused Photo Program. Quality professional photos increase the visibility of adoption ads, marketing messages and fundraising items.
---
---
Just a few of the great animal rescue organizations that we have worked with...
---
Not to brag but...
Our photo program was awarded a nice prize in the Shutterstock Stories contest a few years back. Take a look at the video below to learn what we are all about.

---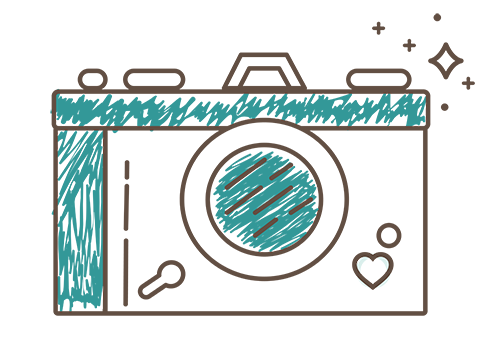 We come to you to take photos.
No need to transport your animals to us! You provide the location and we will bring the studio to you.
(Minimum space size requirements apply. We are located in Phoenix, AZ area but may be willing to travel to you. Contact us to discuss.
We send you the digital files. 
Within about a week's time, we will provide you with access to a gallery full of high-impact, professionally edited images that are available for download and use with simple royalty-free usage terms.
You spread good vibes with the photos.
You can use the photos to raise adoption rates, awareness of your organization or funds for your cause. Animal welfare groups have raised tens of thousands of dollars by selling calendars, t-shirts and other fun merchandise using our images.
Its a win-win-win deal
The animals in your care gain more visibility.
You get lots of great photos to help raise awareness on your organization.
We fund our free photo program by reselling the photos through our stock photography library.
---
---
Here are two ways that we can help you...
Free Photo Session at Your Place
We work with registered 501-c3 non-profit organizations that are on a mission to help domestic or wild animals through rescue, rehabilitation, conservation or other welfare initiatives.
If your organization is located in the Phoenix, Arizona area, you may be eligible for a complimentary photo session of animals in your care. If you are located outside of the area, we may be able to arrange for a visit if you are able to cover the costs of travel and production. Contact us to set up a time to discuss the possibilities.
Discounted Stock Photography
If you are a non-profit organization focused on animal welfare or conservation, contact us for a 50% discount code on all of our stock photography. Use these images to develop good marketing messages, to spruce up your website or start a fundraising campaign.
Our extensive selection of images on white backgrounds and our growing library of transparent background PNG images make it easy to create graphic design layouts that stand out from the rest of the pack.